Our Family
The Families of Warren and Lucy Perez Zahler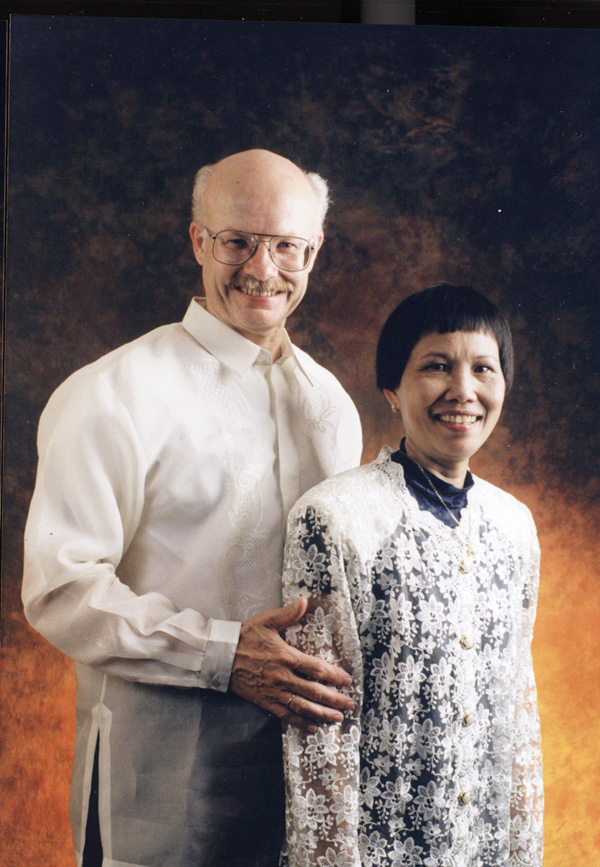 1997
---
These pages are devoted to the genealogy and history of our extended families; the family of Lucy Perez Zahler and the family of Warren Zahler. The respective pages can be accessed through the following links:
---
| | |
| --- | --- |
| Data | On these pages you will find the index to an accumulation of newspaper clippings collected between 1920 and 2000 by Alice (Needham) Faulring and Ethel Faulring) Zahler. Nearly all the clippings relate to the Town of Boston, New York and the surrounding area, with some emphasis on family members. Most of the clippings are death notices, obituaries, funeral cards and related items, while a few relate to marriages. |
---
---
Lucy's formative years were spent in Mandaue, Cebu, Philippines with her parents, Carlos and Candelaria (Cabahug) Perez, and her seven siblings. Lucy's advanced education began in Manila at the University of the Philippines as a Food and Nutrition major. She continued her education in Madison, Wisconsin, where she earned a Master in Nutrition and a PhD in Nutrition and Biochemistry. Her career was dedicated to raising our two daughters and contributing to the field of nutrition.
Warren grew up in Boston, New York with his parents, Lyle and Ethel (Faulring) Zahler and his four siblings. He attended college at Alfred, University, earning a BA in Chemistry. His education continued in Madison, Wisconsin, where he received MS and PhD degrees in Biochemistry. His career included research, teaching and advising in Biochemistry.
In retirement, Warren and Lucy devote their time and energy to cooking, gardening, travel, genealogy and, most important, enjoying their family.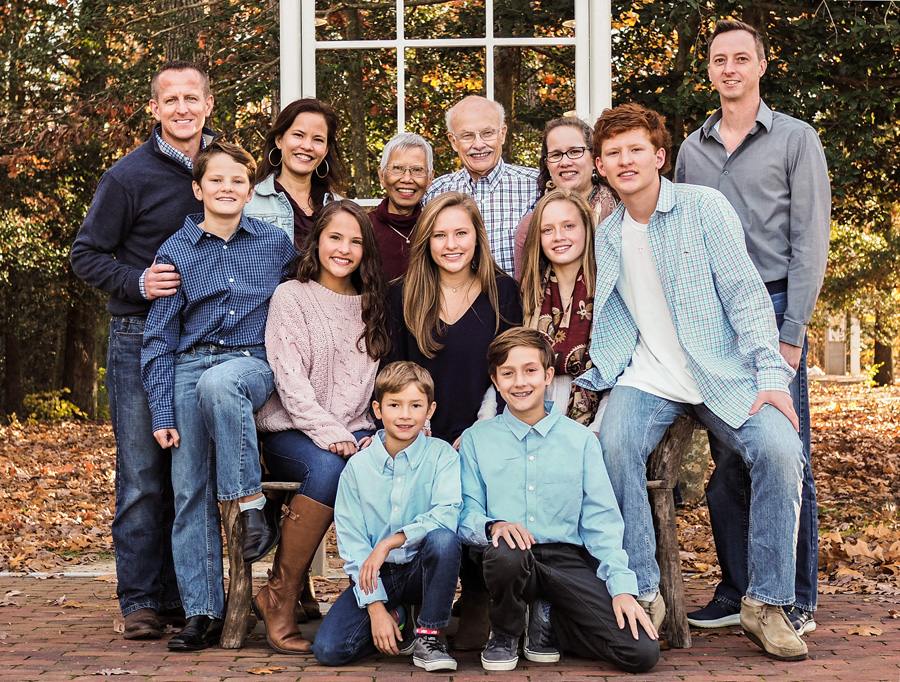 Our Family - Thanksgiving 2017

standing: Chad, Lara, Lucy, Warren, Maya, and Tom
seated: Cooper, Lucy Paige, Averi, Lena and Blake
kneeling: Rhett and Hayden
---
We welcome any additions, corrections, comments or questions and are particularly interested in new pictures and information which will add to the story of our families. We may be contacted at: