David Needham and Olive Fuller
Eighth Generation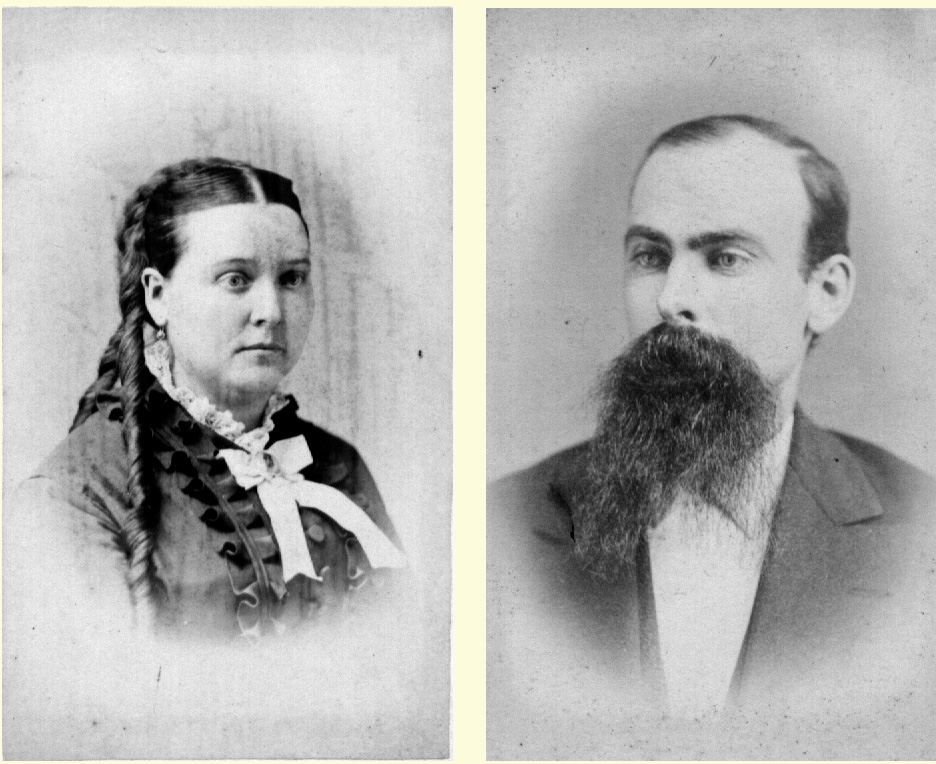 David and Olive Needham
---
David Mason Needham was born on March 17, 1847, the first child of Charles Needham and Eveline Martin14. He grew up on the family farm in the Town of Concord, New York. In 18657, David was still living with his parents and probably helping on the family farm. On July 3, 1872, David married Olive Fuller, the daughter of Amos Fuller and Eliza Davis, at Amsterdam, La Crosse County, Wisconsin47. Olive was born in July 184748, and grew up in Ashford, New York, a town south of Concord.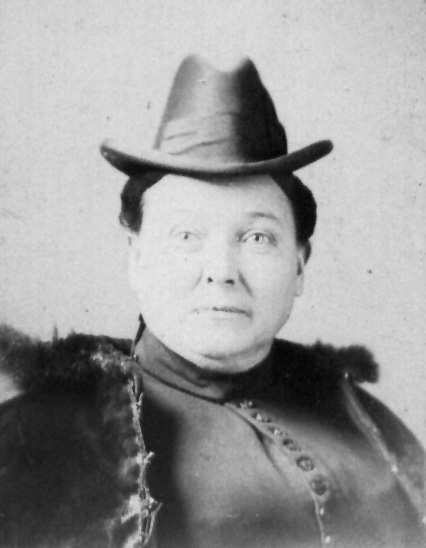 Olive in later years
It is not clear when and where David and Olive met. The 1860 U.S. Census5 shows that Olive lived the Town of Concord at that time, while her mother was a house servant. It is quite possible she met David then. We do know that Olive moved to Wisconsin shortly before 187049,50, where she and her sister Lucetta boarded with Martin Schenk. It is likely that David also moved to Wisconsin prior to 1870 and stayed with his uncle David, who migrated to Wisconsin in 1856. Regardless of timing, David and Olive connected in Wisconsin and were married there in 1872.
David and Olive settled in the Town of Holland, La Crosse County, Wisconsin13, presumably to begin a life of farming. Their marriage was short lived, however, as David died on July 14, 187652. After David's death, Olive continued to live in Wisconsin, and in 1880 she resided in the village of New Amsterdam, La Crosse County53. By 1892, however, she had returned to New York and was teaching school in the Town of Concord54. Needham family records indicate that Olive "went back to school and started the first kindergarten in Springville, New York14". She also aspired to be a preacher and in 190048 she was living in Oberlin, Ohio and working as a Minister of the Gospel.
By 1920, Olive had returned to Wisconsin and was living in living Melrose, Wisconsin, apparently selling magazines55. Olive died there on January 13, 192056.
---
To Needham Surname Index | To Oliver and Lodisa Needham | To Site Main Page
These pages are our initial attempt to capture the history and genealogy of the Needham family. If you have comments or additional information which would add to this story, please contact us at the following address: