Mason Needham and Ethel Lee
Ninth Generation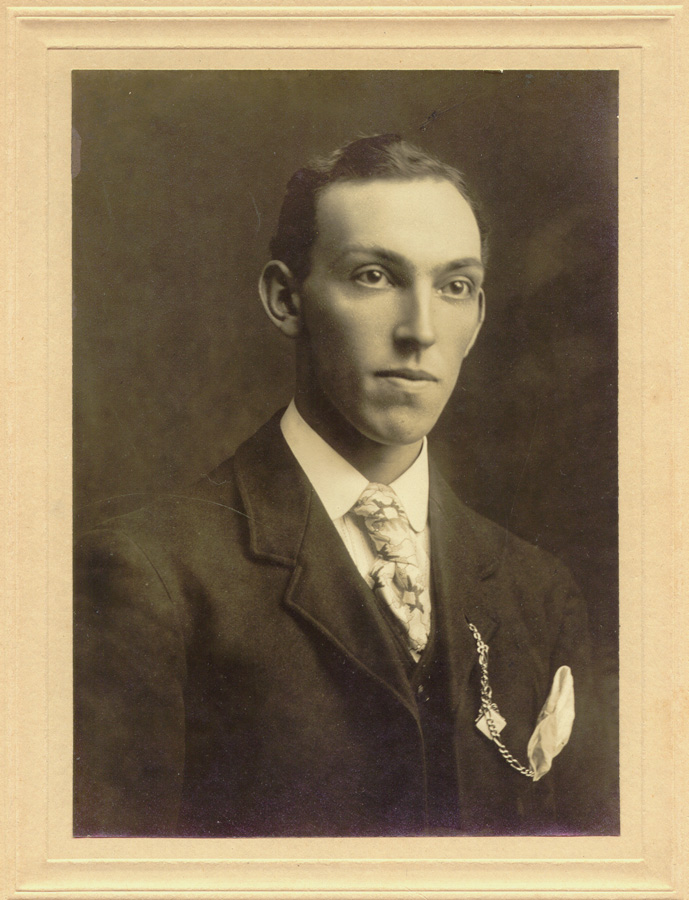 Mason Needham
---
Mason Warren Needham was born on September 7, 1884, the son of Warren Needham and Alice Hale14. Mason grew up on the family farm in Boston, New York. In 1905, at the age of 20, he was working as a Teamster, while still living with his parents43. However, by 1910, Mason was living in Buffalo, boarding with the Stevens family and working as an Expressman61. An expressman was in charge of managing, packing, and ensuring delivery of cargo on a train. At the time, Mason was also a member of the New York State National Guard62.
On June 20, 1917, Mason married Ethel Emma Lee, at Toledo, Ohio63.&nbsp Ethel was born on July 17, 1885, the daughter of William H. Lee and Mary Ann Venters63. We do not know when Mason moved to Toledo, however, his 1918 Draft Registration Card suggests a reason for his move64. The Card lists his occupation as Locomotive Engineer for the New York Central Railroad. It would appear that Mason's employment with the railroad, which started in Buffalo, led him to relocate to Toledo.
Mason contined to work as Engineer up to his death on September 15, 193765, when he died of chronic pulmonary pneumonia. After Mason's death, Ethel continued to live in Toledo. The 1940 U.S. Census indicates she was doing typing and mimeo work for a Sunday School. Ethel died that same year63 on September 10th. Mason and Ethel had no children.
---
Ethel Lee Needham
---
Top | To Needham Surname Index | To Oliver and Lodisa Needham | To Site Main Page
These pages are our initial attempt to capture the history and genealogy of the Needham family. If you have comments or additional information which would add to this story, please contact us at the following address: