The family of Oliver Warren Needham and Alice Hale
Eighth Generation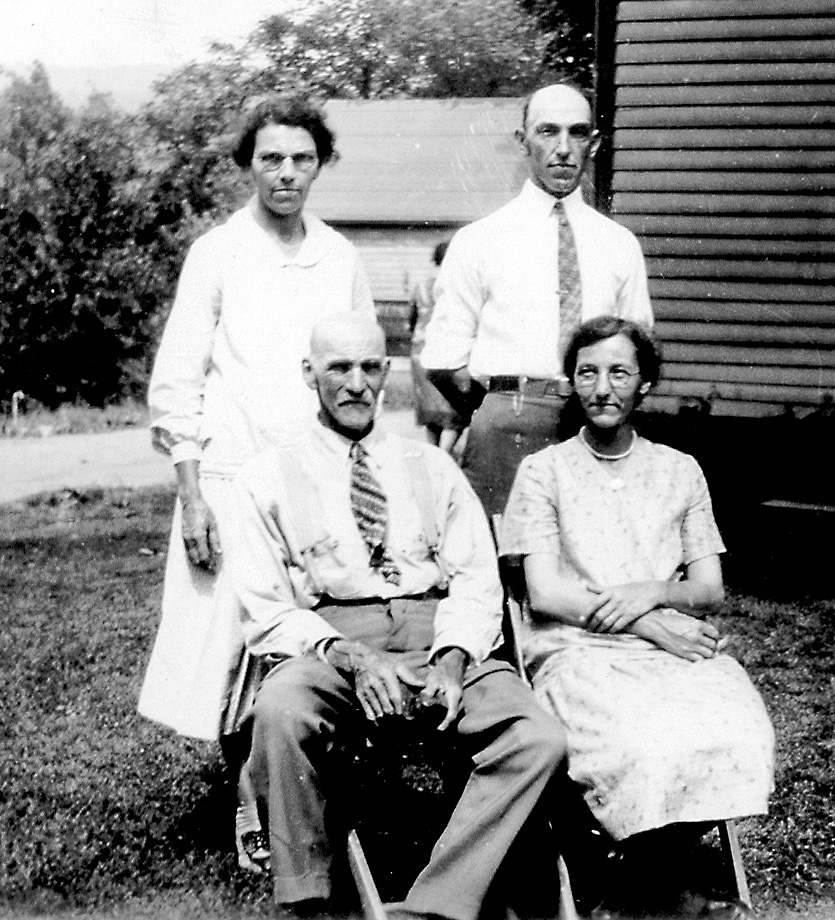 Warren Needham with his children
---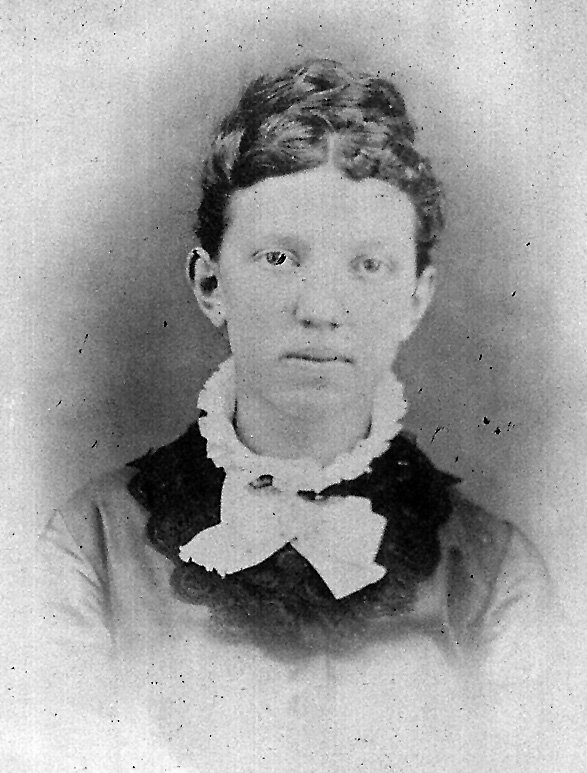 Alice Hale
Oliver Warren Needham was born on October 17, 1855, the fourth child of Charles Needham and Eveline Martin14. Warren, as he was known throughout his life, grew up on the family farm in the Town of Concord, New York. The 1875 New York State Census57 shows Warren living with his parents at age 19, however, he is also listed with Laban Needham. In the latter case, he is listed as his nephew and described as a farm laborer. Perhaps he was earning a little extra money. And on March 10, 187914, Warren married Alice E.Hale at North Collins, New York. Alice was born on March 10, 185814, the daughter of Alexander Hale and Neuel M. Kimball.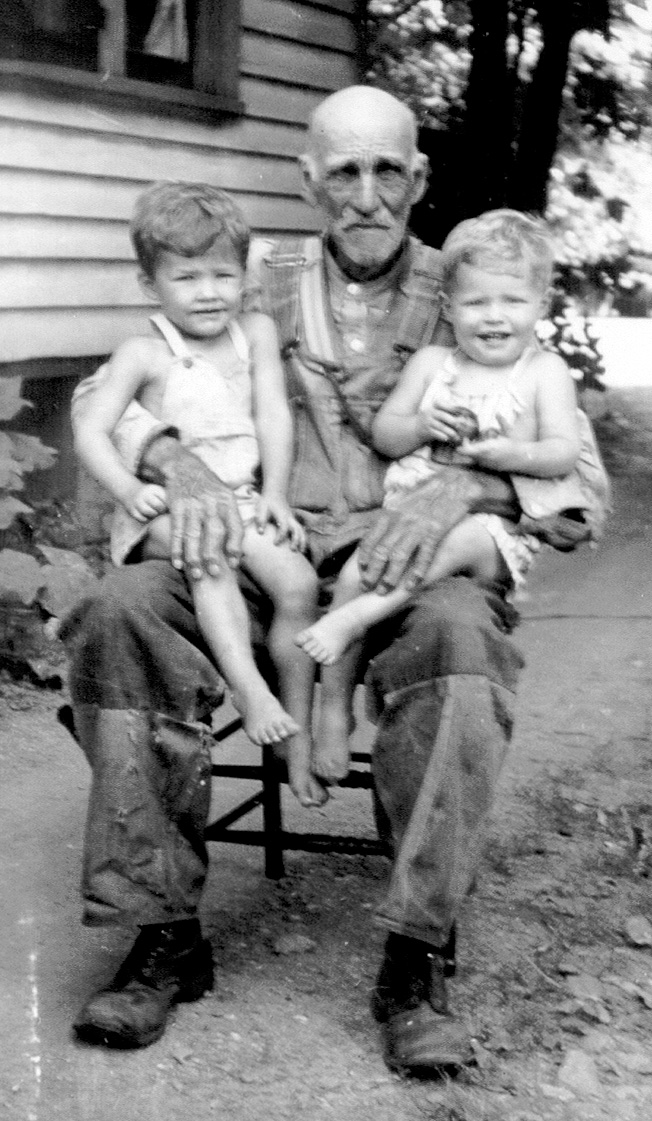 Warren with his Grandchildren
The 1880 U.S. Census58 shows that Warren and Alice settled in the Town of Boston, New York, near his father. Both Warren and Charles were farmers, probably working the same farm, since Warren had not yet purchased land of his own. Between 1882 and 1887, Warren and Alice had three children. It was during this period, Alice came down with Tuberculosis and lived much of the time with her parents in North Collins14. Alice had her last child in March of 1887, and she died six months14 later on September 10th.
In 1896, Warren purchased 27 acres of land on the Back Creek Road59, a few miles from his father's farm. Then, in 1898, about a year after his father died, he sold this same land to Howell Drake59. Apparently, Warren returned to the family farm. Finally, in 1902, he sold 140 acres of land to Phillip Trevett59, the husband of Warren's sister, Eliza. This land probably contained the remanider of the family farm. In 1910 U.S. Census lists Warren Needham as the owner of a dairy farm in Boston46. His household consisted of Nicholas May, son-in-law; Jesse May, daughter and Kathryn May, grand daughter. Nicholas was a farm laborer. Ten years later, Warren was working his own farm60, located near his son-in-laws farm, where he continued farm into the 1930's. It seems likley that Warren sold part of his land to Nicholas.
During the last years of his life, Warren lived with his daughter Alice and her husband. Warren died October 19, 194514.
The children of Warren and Alice are:
Ninth Generation
---
| | | |
| --- | --- | --- |
| i. | Jessie Needham | Jessie was born on July 16, 188214, and she died on November 10, 196214. Jesse married Nicholas May |
| ii. | Mason Warren Needham | Mason was born on September 7, 188463, and he died on September 15, 193765. Mason married Ethel Emma Lee |
| iii. | Alice Faulring | Alice Needham was born on March 20, 188735, and she died on November 5, 197435. Alice married George Faulring |
---
Top | To Needham Surname Index | To Oliver and Lodisa Needham | To Site Main Page
These pages are our initial attempt to capture the history and genealogy of the Needham family. If you have comments or additional information which would add to this story, please contact us at the following address: