Lorna Grace Navarrez Perez
1951 - 2012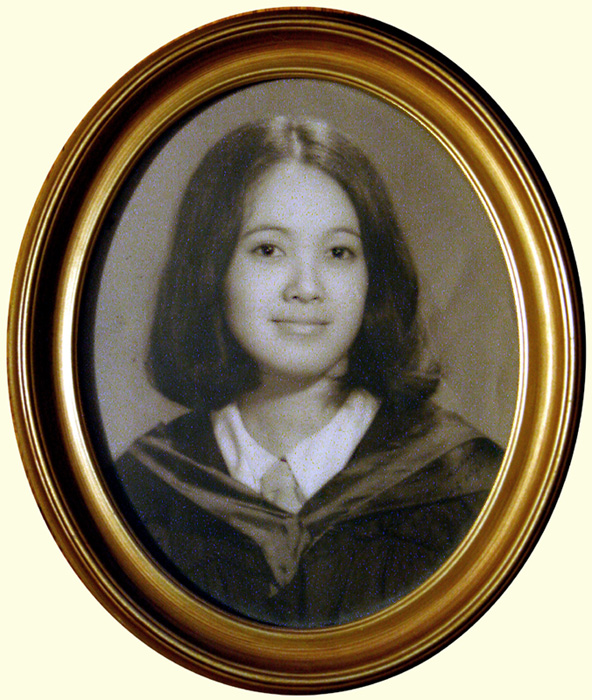 Lorna Grace Navarrez
---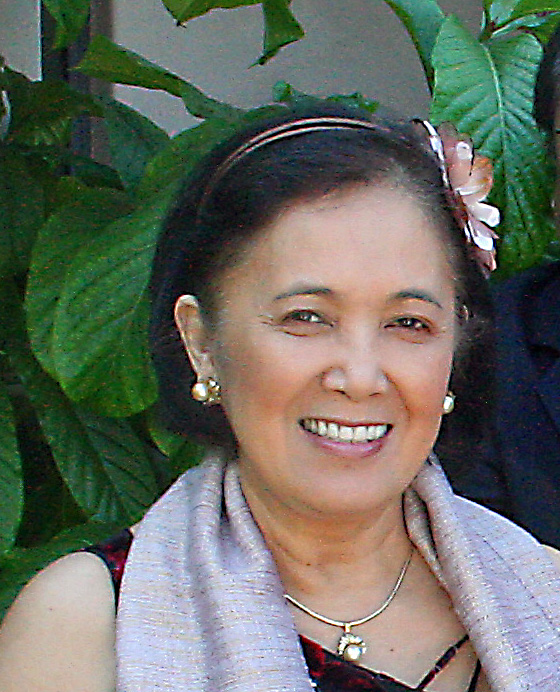 Lorna
Lorna Grace Navarrez was born on April 15, 1951, in Ozamiz City, Philippines. She was the oldest of the six children of Sergio Navarrez and Carmen Estrada. Lorna early years spent in Ozamiz City, with her mother and father. However Sergio was a ship's captain and often away from home. Early in Lorna's teen years, her mother died, leaving the family without a caretaker. Due to the frequent absenses of their father, the children were cared for by various relatives. Only after Sergio remarried, were the children reunited.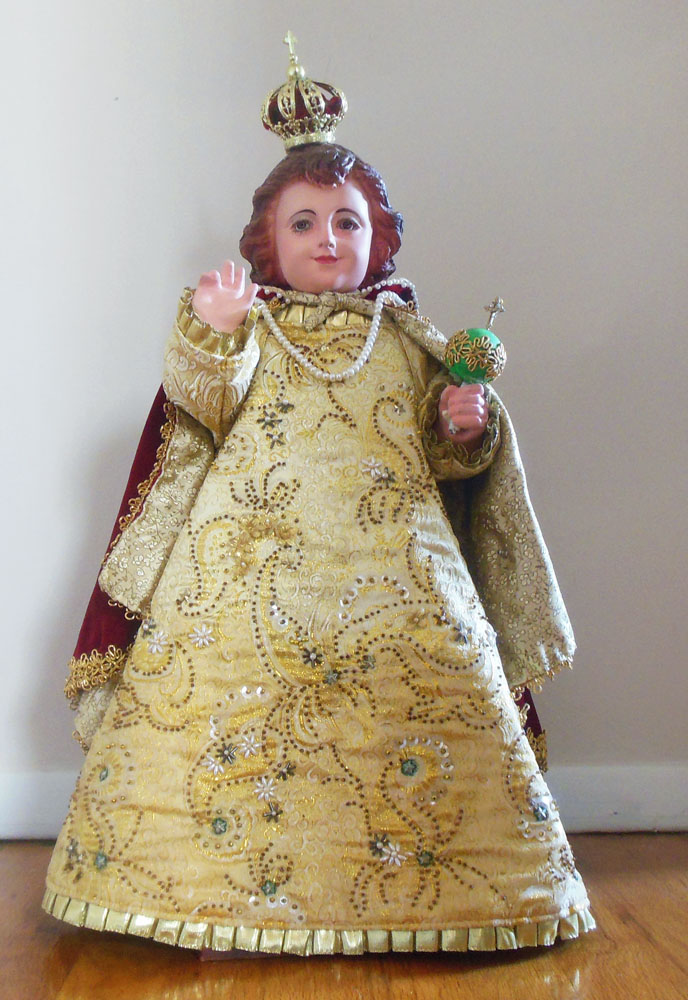 Lorna's Santo Niño
In 1976 Lorna married Eli Perez in Mandaue and in 1979, she and joined him in Chicago, where they lived with Eli's sister, Inday Almira. They soon settled in Columbia, Missouri, which Eli judged a good community to raise their children in. Lorna's life in Columbia revolved around her family and the Filipino-American community. In the 1980's Lorna opened an market store to serve the Asian community of Columbia and surrounding area. Through the store, she met and intereacted with other Filipinos from the Columbia area. Lorna and Eli were founding members of the Filipino-American Society of Mid-Missouri, and were active in leading the society for many years.
As her three children grew older, Lorna became a foster mother to less fortunate children in the Columbia community. For twenty years she provided a loving, nurturing environment for those under her care. This compassionate care for children reflected Lorna's deep religious commitment centered on Our Lady of Lourdes Catholic Church. This commitment led Lorna to pioneer an annual Sinulog Ceremony in Mid-Missouri. Patterned after the Sinulog celebration in Cebu, Philippines, this ceremony honors the Santo Niño (Baby Jesus).
In 2009, early signs of Lorna were notice of what was later diagnosed with Multiple System Atrophy, a progressive disease of the nervious system which robs a person of control of movement and bodily function. After a valient effort to find a cure or relief, Lorna passed away in her sleep on December 29, 1912.
The mother of three, Lorna tended her children in their early years. Lorna's life was celebrated in a eulogy prepared and delivered by her son, John Paul Perez. The complete text can be accessed at Eulogy.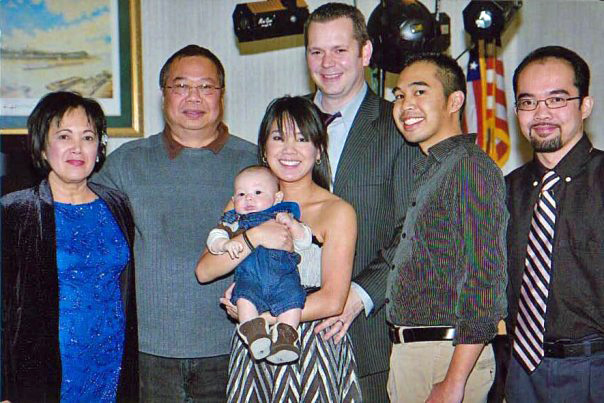 Lorna's Family
---
Top | Back