Cyrus Lee Casey and Nettie Louise Merlau
Third Generation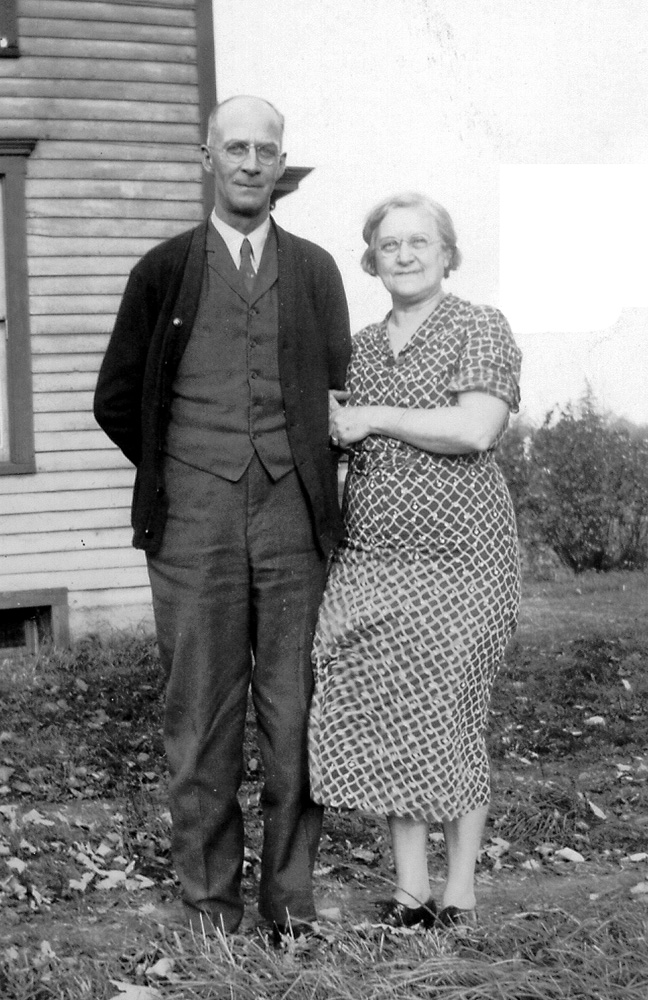 Lee and Nettie Casey - about 1955
---
Nettie Louise Merlau was born on September 10, 18781, in Sheldon, New York, the second child of Charles Merlau and Elizabeth Kopp. She grew up on the family farm on Goose Hill Road. Nettie undoubtedly helped with house work and did chores around the farm, as well as attending school. By 1900, Nettie had finished her schooling and was living with her parents and brother8. After her father's death in 1908, Nettie continued to live with her mother and brother, likely helping with house work chores29.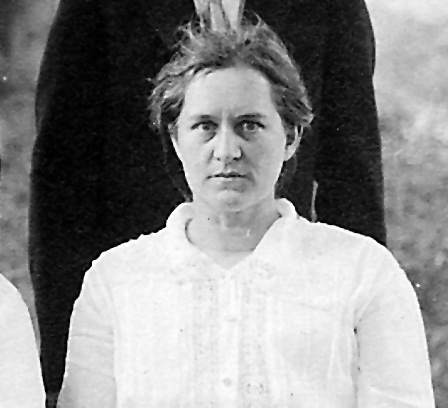 Nettie, about 1916
By 1920, Nettie was no longer living with her brother20, presumably, because of Herbert's recent marriage, which allowed her to move on. Our only sure insight into her life over the next 15 or so years in found in the 1925 New York Census. At that time, Nettie was living in the Town of Aurora and working as a cook30. The 1930 Census records a Nettie Merlau, who lived in Sardinia, New York, as a boarder in the home of Flora O'Dell. She was working as a Sales Lady in a Retail Store, however, her age is 42, ten years younger expected. This is most likely an error of the Census Taker, since shortly after 1930, Nettie married Cyrus Lee Casey, a resident of Sardinia. Lee, as he was generally known, was born on born on July 12, 188424, the son of Edwin W. Casey and Beattie E. Cutler. Lee had been previously married to Gertrude Stone and had three children with her. Gertrude died in 192224.
After their marriage, Lee and Nettie lived on his farm located on Warner Gulf Road in Sardinia, not far from her sister, Minnie. Lee continued farming along with his younger son Edwin, who was living with them. Nettie died on June 29, 1962, and Lee died on July 12, 1965.
---
To Merlau Surname Index | To Karl and Christina Merlau | To Site Main Page
These pages are our initial attempt to capture the history and genealogy of the Merlau family. If you have comments or additional information which would add to this story, please contact us at the following address: