The Family of George Faulring and Alice Needham
Third Generation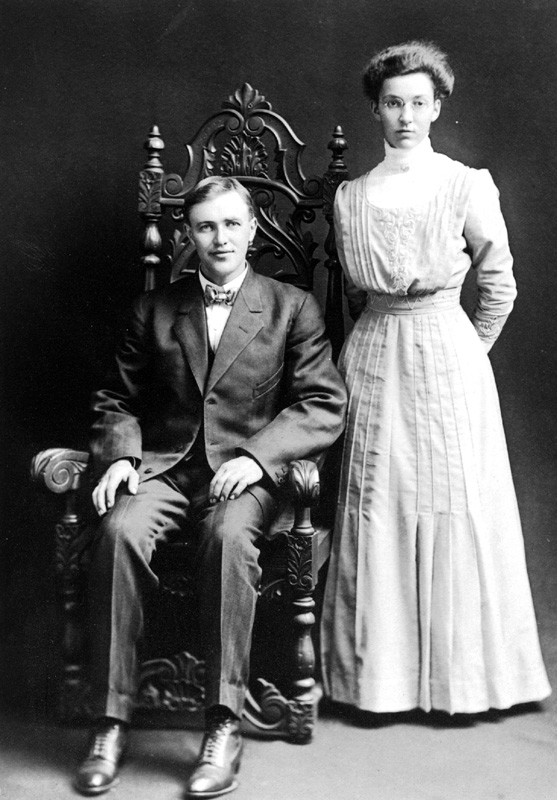 George and Alice, 1909
---
Both George and Alice were born in Erie County, New York, where they were married on November 17, 19094. They settled in Boston, New York, occupying a house on the Boston State Road close to the center of town. There, on about five acres of land, they raised their two children:
Fourth Generation
---
---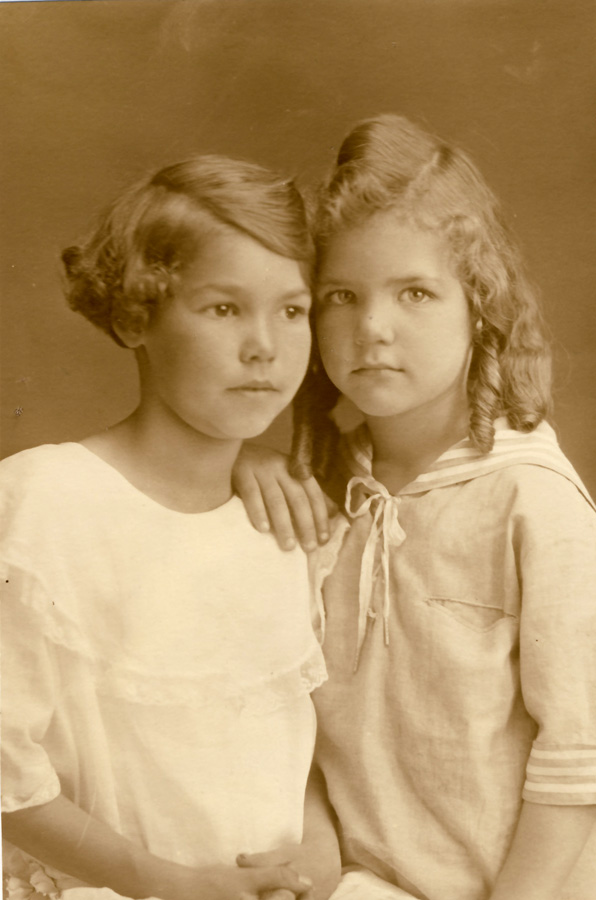 Ethel and Herold Faulring, about 1923
---
George Albert Faulring was born on April 9, 18844, in the Town of Concord, the son of Casper Faulring and Barbara Forster. He was baptized on June 29, 1884, at St. John's Reform Church in East Eden, New York. He grew up on the family farm on Emerling road, where he undoubtedly helped with the farm labor. In 1900, he was living with his older brother Christ on a rented farm near the family homestead and working as a farm laborer27.
George and Family
early 1940s
On November 17, 1909, George married Alice Needham at Hamburg, New York22. They settled in Boston, New York, initially in a rented house, where George worked as a carpenter28. By 1920, George and Alice had purchased a house on the Boston State Road with about 5 acres of land, near that of his brother William29. George was still working as a carpenter out of his new home.
In 1918, however, George became a partner in C&W Faulring & Company13, which operated a feed mill in Boston. Also, in 1918, C&W Faulring & Co. entered into an agreement with the Buffalo, Rochester and Pittsburg Railroad to operate shipping facilities in Colden, New York13.
Subsequently, as his brothers became older, George became involved full-time in the operations of the Mill30. Then in 1939 George entered into a new partnership with DeLee Owen and his son, Herold Faulring, forming Faulring, Owen and Company13. This new firm then leased the Feed Mill property from Christ and William Faulring13. The new firm continued the Mill operations until 1945, when the partnership was dissolved and its assets transferred to the firm of Owen and May13.
In his later years, George Faulring suffered from Paget's Disease20, which is a chronic bone disorder due to irregular breakdown and formation of bone tissue. It can cause weakness of the bones and may result in bone pain, arthritis, bone deformity and fractures. Indeed, there was a noticeable increase in the size of George's head by the 1940's. Paget's disease likely contributed to the dissolution of the Faulring, Owen and Co. partnership in 194520. George died on March 22, 1947, of congestive heart failure20.
---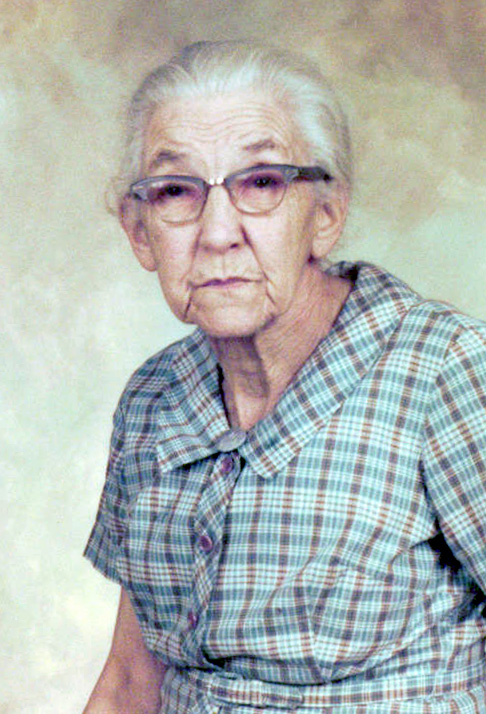 Alice Faulring
Alice Needham was born on March 20, 188713, the daughter of O. Warren Needham and Alice E. Hale. At the time, Alice's mother was suffering from TB and succumbed to the disease September 10, 188713. The mother likely gave birth in Collins, New York, where she was cared for by her parents. However, baby Alice grew up with her two siblings in Boston, New York, under the care of her father. We know little of these formative years, except that her father was a farmer. Presumably, she often visited her Aunt Eliza and spent time with her cousins.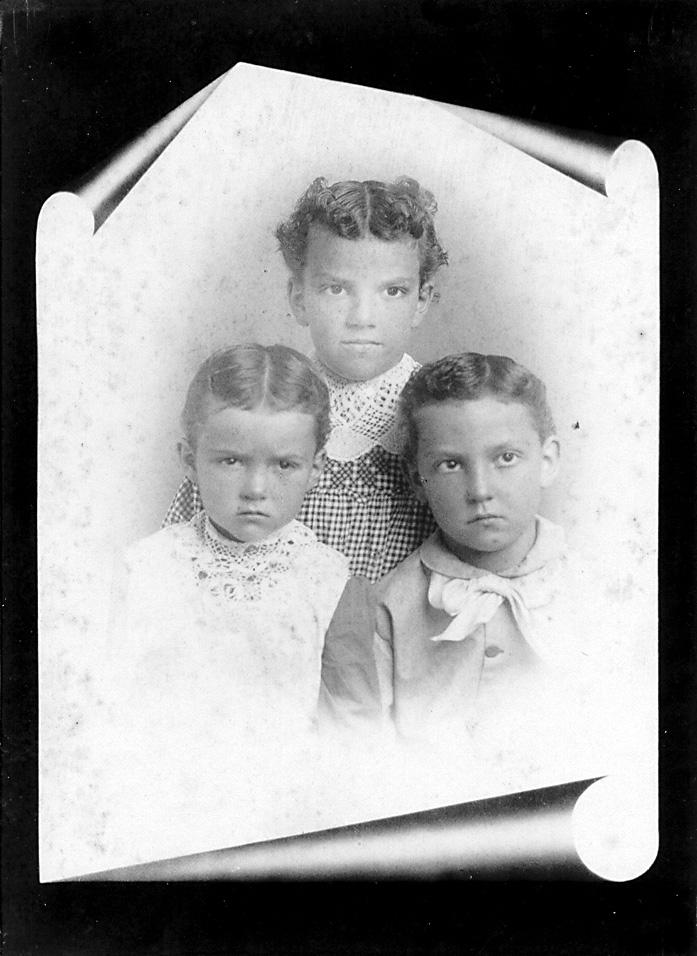 Alice (left) with sister Jessie
and brother Mason
Following her marriage in 1909, Alice lived as a housewife and mother. The family lived on a five acre farm in the hamlet of Boston, which allowed plenty of opportunity for gardening, an important activity in her life. Alice and George made use of their small acreage to grow crops and raise animals. Alice also helped with the day-to-day operation of the family Feed Mill business, particularly the keeping the books69.
After the death of George, Alice continued to live in the family home. As a livelihood, she raised chickens in the barn and brooder house, selling eggs at the Buffalo produce market and at a road side stand. Chicken feed in the winter included grass clippings cut and dried in the summer and stored in the loft of the barn. In addition, Alice was an avid gardener, growing vegetables and strawberries for food and flowers for decoration. Behind the chicken yard she had a raspberry patch with several productive varieties. She was frequently visited by grandchildren who helped in the yard and garden, and enjoyed her cooking. One favorite was home-made doughnuts, freshly made while you waited. Alice lived in the Boston home until about 1970, when a series of small strokes sapped her abilities, and she had to move to a Nursing Home. She died on November 5, 1974, at the age of 8710.
---
Top | To Faulring Surname Index | To Friedrich and Margaretha Faulring | To Site Main Page
These pages are our initial attempt to capture the history and genealogy of the Faulring family. If you have comments or additional information which would add to this story, please contact us at the following address: